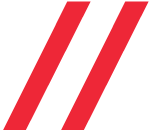 About
Prior to his retirement and the appointment of Raghu Venkatesam as CEO, Andrew was Managing Director of Consult Red accountable for the success of the business.
Switching from an academic career to industry in 1996 Andrew spent time as a development engineer in the professional audio and Pay-TV industries where, in addition to his technical knowledge, he developed his customer-facing, leadership, and managerial skills. Achievements of note were the growth and development of Pace micro's USA engineering and delivery centre, the 'at scale' roll out of CPE onto multiple USA networks for major MSOs such as Time Warner and Comcast, and the development of a media-framework middleware solution.
On returning to the UK in 2005 Andrew established a business unit for Pace delivering diversification and new technology initiatives and was CTE of the highest growth EMEA business unit. In 2007 Andrew joined Red Embedded to establish its consultancy offer. Andrew has led the business since that time and until recently also acted as Commercial Director, responsible for customer relationships and generating new business.